Please call me anytime at 630-370-9072 or send an email to tim@reedaccordions.com .
Tim Reed, a one hundred percent Cajun, was born in Ville Platte, Louisiana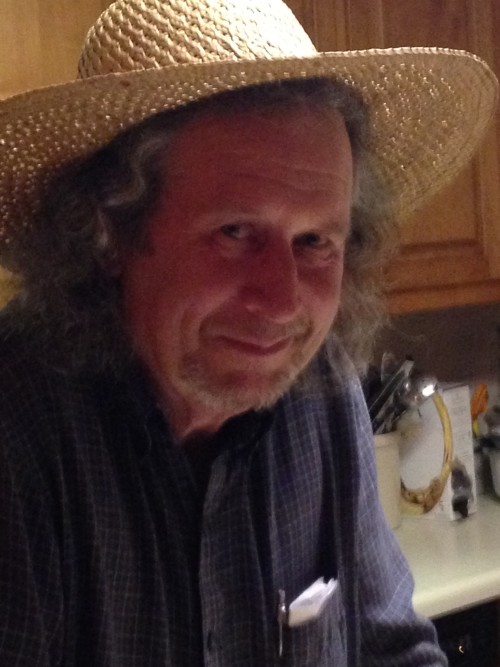 and spent all of his childhood and much of his adult life there as well as in Mamou and Pine Prairie, Louisiana. Accordian music was always an integral part of his family life; as a small child he was attracted to the sound of the accordion and grew up, as did his parents, and grandparents, listening to its beautiful tones every day of his childhood. From the time he could remember he and his family would tune in to the local radio station KVPI every weekday afternoon at 4:00 PM for the Rendezvous De Cajun radio show. As a young man, Tim surrounded himself with music whenever possible, teaching himself to play piano and, of course, the accordian. In the early 80's he purchased an Italian made Acadian Accordion from Marc Savoy. For the next decade he played jobs with musician Roy Chaffin and his band, bringing his accordion along and doing a couple of French tunes whenever he could. One night while working a dance in Mamou, Harrison Fontenot played a few tunes with the band. Harrison sparked Tim's interest when he explained that he earned a living building Imperial Accordions. This was a night Tim would never forget and even though life led him away from accordian music Harrison had made a deep impression. The pressures of having his own family and needing to earn a living put Tim's musical pursuits on the back burner for time. Although music never lost its importance, he devoted most of his time to professional carpentry and building his own remodeling and repair business, all the while listening to accordian music and playing as often as he could in his spare time. Somewhere around 1990 he was introduced to Donald Thibodaux at Fred's Lounge in Mamou, Louisiana. Again, Tim was fascinated with the concept of building accordions as he listened to the story of Donalds's career building Bayou Accordians. At this point, Tim's skills as a carpenter and a craftsman were in high demand and he continued to earn a living in construction while enjoying the music whenever he could.
We all have a little voice in the back of our minds that reminds us of what's important, with a whisper, then, if we don't listen, a tap on the shoulder then, finally, a thump on the head… Tim's introduction to accordian builders Larry Miller and Junior Martin in 1993 was the final thump that got his attention and redirected his life. It was at the 1993 CFMA awards show and Le Cajun Festival in Lafayette, LA that Tim began to take the idea of his building accordions seriously. "Their tables were covered with these wonderful instruments," he recalls and Tim became totally obsessed. "I knew I had the skill to build them. I knew I absolutely loved the sound. Accordians are in my blood. I was hooked," he remembers.
Larry Miller was kind enough to offer some on the spot training which Tim readily accepted and took to heart. From that day forward Tim has dedicated his life to the construction of the amazing instrument known as the Cajun accordian. With a lifelong passion of Cajun music, accordian music in particular, and with the help of musical greats such as Miller, Martin, Cecil Fontenot of Swallow Accordians, Ville Platte, LA and others, Tim has spent the past 23 years working at his craft: the construction of the ultimate Cajun accordian.
"For me, building the accordions is every bit as exciting as playing them. It is very satisfying to create an instrument that has been part of the Cajun culture for so many years," says Tim. The Reed Accordian has a special sound. Every single one is expertly crafted with passion.